LA RETAMA is located in Cabrojo (Cabezón de la Sal).
If you are looking for a good stop somewhere in Cantabria to stretch our legs and have lunch, we are waiting for you in LA RETAMA, Restaurant in A8 Cantabria.
It´s a place where you will have the opportunity to taste the local food. Specially the Cocido Montañés, which is a local and delicious stew, you must try!
Moreover, you can eat:
Breakfast
Sandwiches
Burguers
Lunch, dinner, tapas
Menu of the day, good value for money
If you travel whit children, we have a special menu for them
Good desserts - home made food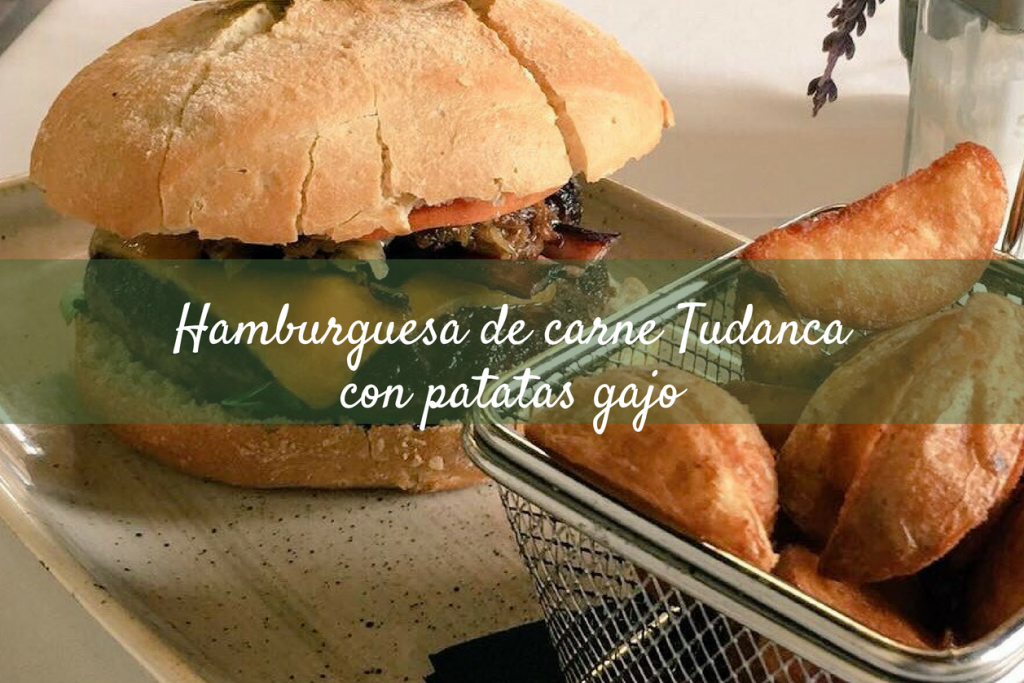 Restaurant Menu
---
·STARTERS·
---
Home-made Iberian ham croquettes 8.20
Baby squid croquettes with ink and curry aioli sauce 8.60
Santoña anchovies, Albacore tuna belly and roasted peppers 15.00
Fresh calamari rings with lemon from Novales 9.50
Ox carpaccio, Parmesan shavings and rocket 9.50
Home-made terrine of foie gras 10.50
Duck ravioli with mushroom sauce 10.50
Grilled octopus, caramelised apple and piquillo pepper confit 15.50
Cecina de León (salt cured beef) with foie gras shavings 10.20
Acorn-fed Iberian ham 17.50
Grilled scallops with garlic dressing 12.00
Shrimp tartar with white garlic 10.00
---
·HEARTY SALADS·
---
Foie gras and Iberian ham salad with nut vinaigrette 12.50
Marinated salmon salad, aged mustard and guacamole vinaigrette 12.50
Goat cheese salad with caramelised onion and tomato confit 10.50
---
·PAELLA· Minimum 2 people
---
Seafood paella 15.00 Euros/person
Black rice with calamari and aioli 12.50 Euros/person
---
·STEWS·
---
Mountain stew 8.50
Red beans with venison 8.70
---
·MEAT·
---
Stewed Iberian pork cheeks with truffle potato 14.50
Heifer tenderloin with foie gras 18.50
Old beef entrecôte 16.50
Matured old beef steak (by weight)
Low temperature deboned lamb shoulder confit 17.50
---
·FROM THE SEA·
---
Low temperature cod steak confit with mushrooms 14.50
Hake stuffed with seafood 12.50
Calamari in squid ink 14.40
Pil pil style cod throats 14.00
---
·SWEET TEMPTATIONS·
---
Fresh cheese foam, red fruits and cacao crumble 4.50
Home-made tiramisu 4.80
Baked Cudaña cheese cake 4.50
Sponge cake French toast, orujo cream ice cream and toffee 4.50
Chocolate brownie, vanilla ice cream and hot chocolate sauce 4.50
Cheese flan with orujo 4.30
Cantabrian cheese board 10.00
Due to the characteristics of the facilities, handling and preparation at the restaurant all our products may contain some type of allergen either directly or through cross contamination.
---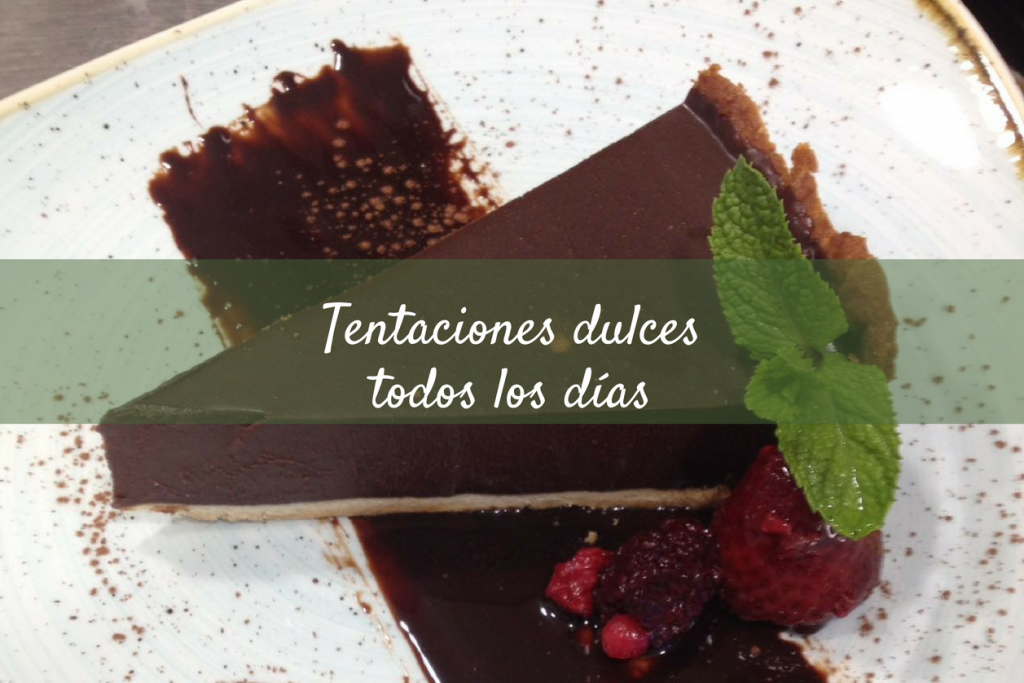 Very nice and familiar place, excellent to have a quick coffee or breakfast before an adventurous day!!

Link
Sugerencias de menú

Tapas

Gastronomia cántabra
---
---
SIDE DISHES
·PATATAS BRAVAS (fried potatoes in a spicy sauce)
·CALAMARI RINGS with NOVALES LEMON
·CANTABRIAN CHEESE BOARD
·HOME MADE IBERIAN HAM CROQUETTES
·HOME MADE BABY SQUID and INK CROQUETTES
·SANTOÑA ANCHOVIES, ALBACORE TUNA BELLY and ROASTED PEPPERS
·GRILLED OCTOPUS with CARAMELISED APPLE
·CECINA SALT CURED BEEF with FOIE GRAS SHAVINGS
·FOIE GRAS TERRINE
·IBERIAN HAM
·BREADED SWEETBREADS IN GARLIC
·CRISPY CURRY PRAWNS
·GRILLED FOIE GRAS TOAST with APPLE and PEDRO XIMENEZ REDUCTION
·GRILLED SCALLOPS with GARLIC OLIVE OIL
· SOTOPALACIOS BLACK PUDDING with ROASTED PEPPERS and POACHED ONION
SANDWICHES
MIXED SANDWICH (York ham and cheese)
VEGETABLE SANDWICH (lettuce, tomato, asparagus, mayonnaise, York ham and cheese)
SPECIAL SANDWICH (lettuce, tomato, asparagus, York ham, tuna, cheese, Spanish omelette and mayonnaise)
HAMBURGERS
PLAIN HAMBURGER 120g of beef
HAMBURGER WITH THE WORKS (120g beef patty, lettuce, tomato, poached onion and cheese)
SPECIAL HAMBURGER (120g beef patty, lettuce, tomato, poached onion, cheese, York ham, bacon and egg)
GALERNA* BURGER ox meat, lager,
caramelised onion and Camembert cheese (with lettuce and tomato)
*Ingredients mixed with the meat
TUDANCA BURGER (Tudanca beef with Cheddar cheese, Bourbon caramelised onion, home-made barbecue sauce, tomato, gherkins, crispy bacon and lamb's lettuce)
RETAMA BURGER (beef with Cabrales blue cheese and caramelised onion)
BAGUETTES
·CALAMARI RINGS
·FRENCH OMELETTE with 1 ingredient (chorizo, cheese, tuna or ham)
·SPANISH OMELETTE
·STUFFED SPANISH OMELETTE
·PORK LOIN
·BACON AND CHEESE
·VEAL FILLET
·BREADED CHICKEN WITH CHEESE, LETTUCE AND MAYONNAISE
·SERRANO HAM
·IBERIAN HAM
DESSERTS
FRESH CHEESE FOAM, RED FRUIT AND CACAO CRUMBLE
HOME MADE TIRAMISU
OVEN MADE CUDAÑA CHEESE CAKE
SPONGE CAKE FRENCH TOAST, ORUJO CREAM ICE CREAM and TOFFEE
CHOCOLATE BROWNIE, VANILLA ICE CREAM AND HOT CHOCOLATE SAUCE
CHEESE FLAN WITH ORUJO
Useful information for travellers, here.